As most educators know, many assessments now require students, starting as early as third grade, to write online. Yet, many students in third grade can't type with proper technique or without looking down at the keyboard. Six out of 10 educators say keyboarding skill gaps negatively impact student performance on online assessments and keyboarding instruction and practice is often overlooked.
In this on-demand webinar, Wayne Lange, Technology Coordinator at Lucile Gregg Elementary School in the Houston ISD in Texas, shares how he helps his students build digital literacy by teaching foundational keyboarding skills. This webinar cover:
Why keyboarding

skills are

foundational

to

digital literacy

;

Criteria for delivering effective keyboarding curriculum and instruction

;

S

trategies to ensure student success with keyboarding.
About the Presenter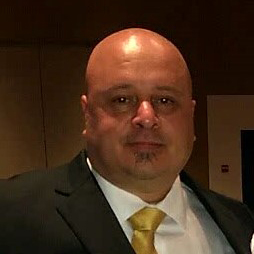 Wayne Lange has spent the last 12 years working for Houston ISD as a campus network specialist and teacher. In this capacity, he has had the opportunity to install software, upgrade systems, and troubleshoot PCs. He also assisted in the migration of the campus to the district-wide active directory after migrating to Windows 7. Wayne has worked with Learning.com since 2008 as the campus coordinator and has used it as a teacher. In 2016, he was on the curriculum review team that brought the return of Learning.com as the official Tech Apps curriculum for Houston ISD. Wayne is a former executive director of a nonprofit and has been the quality assurance contractor for the West Texas Lions Eye Bank alliance for the last 15 years.